There are some moments in life that are beyond words. These are the moments of pure joy, love, and passion that are felt so deeply that words fall short. Trying to express them seems futile, as it may only diminish their significance.

Whether it's the arrival of a newborn, landing your dr[...]
Add To Cart
Add 8 Balloons for $42.95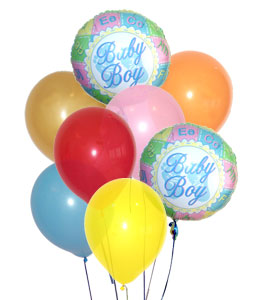 There are some moments in life that are beyond words. These are the moments of pure joy, love, and passion that are felt so deeply that words fall short. Trying to express them seems futile, as it may only diminish their significance.

Whether it's the arrival of a newborn, landing your dr[...]
There are some moments in life that are beyond words. These are the moments of pure joy, love, and passion that are felt so deeply that words fall short. Trying to express them seems futile, as it may only diminish their significance.

Whether it's the arrival of a newborn, landing your dr[...]
There are some moments in life that are beyond words. These are the moments of pure joy, love, and passion that are felt so deeply that words fall short. Trying to express them seems futile, as it may only diminish their significance.

Whether it's the arrival of a newborn, landing your dream job, or witnessing a loved one's recovery from an illness, these are the moments that make life truly special. And if you're looking for a way to celebrate or express your emotions to someone special, the Splendid Day Bouquet is an excellent option.

This stunning bouquet comprises an array of flowers, including roses and asters. The lavender roses and monte casino asters are particularly fragrant and elegant, while the purple matsumoto asters, green hypericum berries, and green button poms add a lovely touch of color and texture.

All of these blooms are arranged in a clear glass bubble bowl vase, creating a truly breathtaking bouquet. It is the perfect way to express gratitude, congratulations, or well wishes to someone you care about.

The Splendid Day Bouquet is available for same-day delivery at our local florist shops across the nation. So why not surprise someone special with this beautiful gift and show them how much you value them?
Item No. C19-4846
Price: $79.95